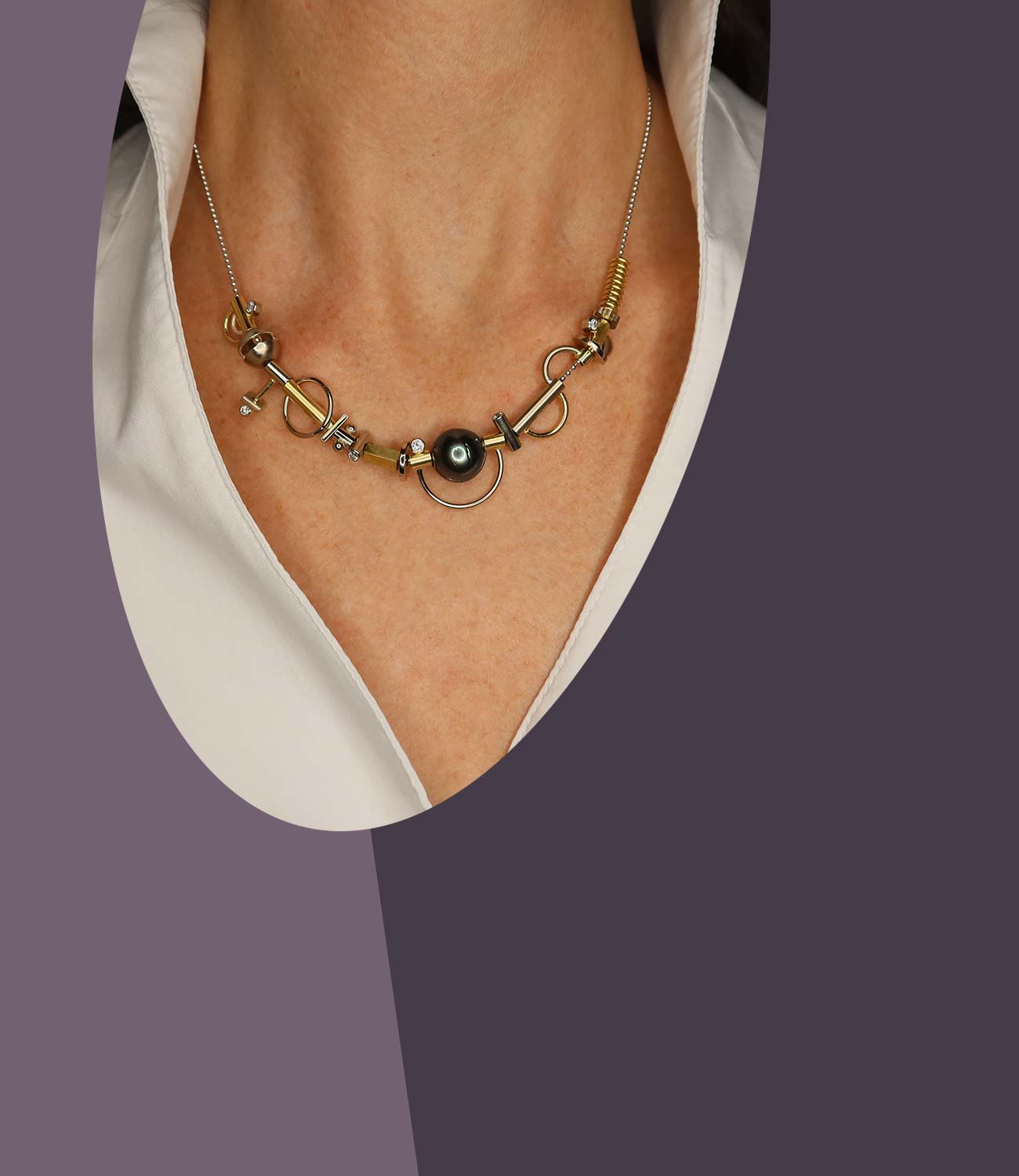 Made in Durham, NC
Innovative Handcrafted Fine Jewelry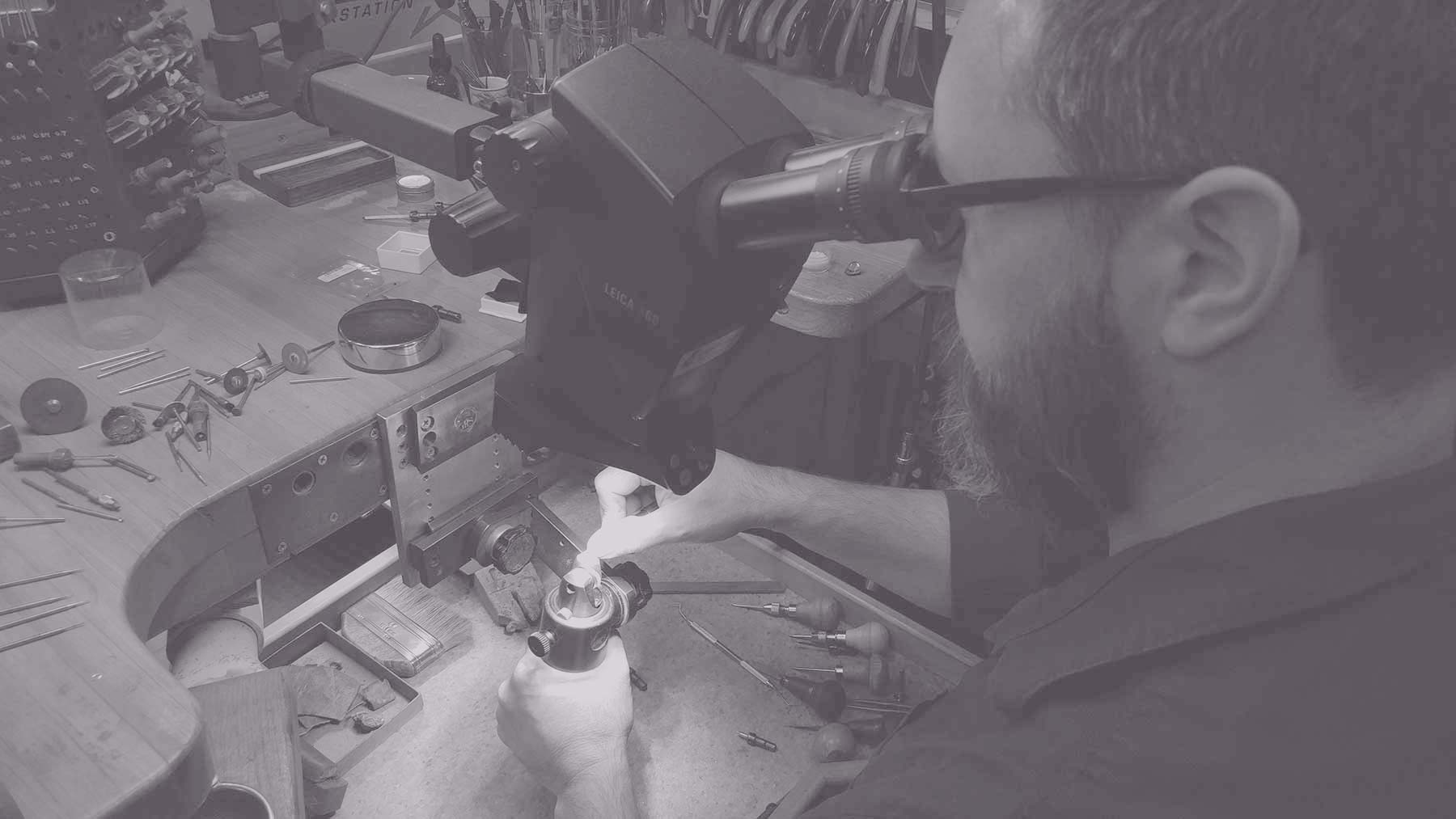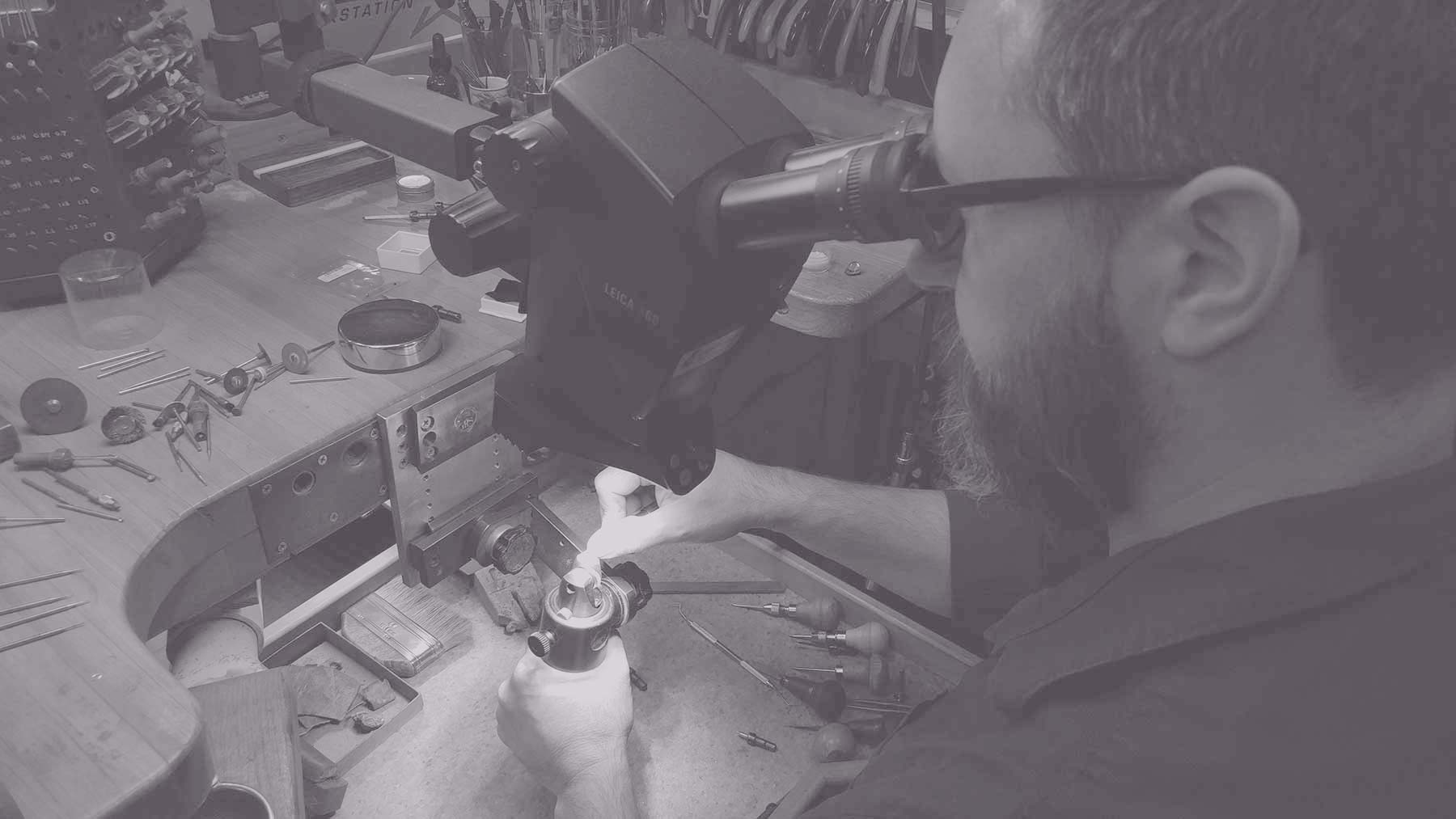 Since 1976
Custom Jewelry Makeovers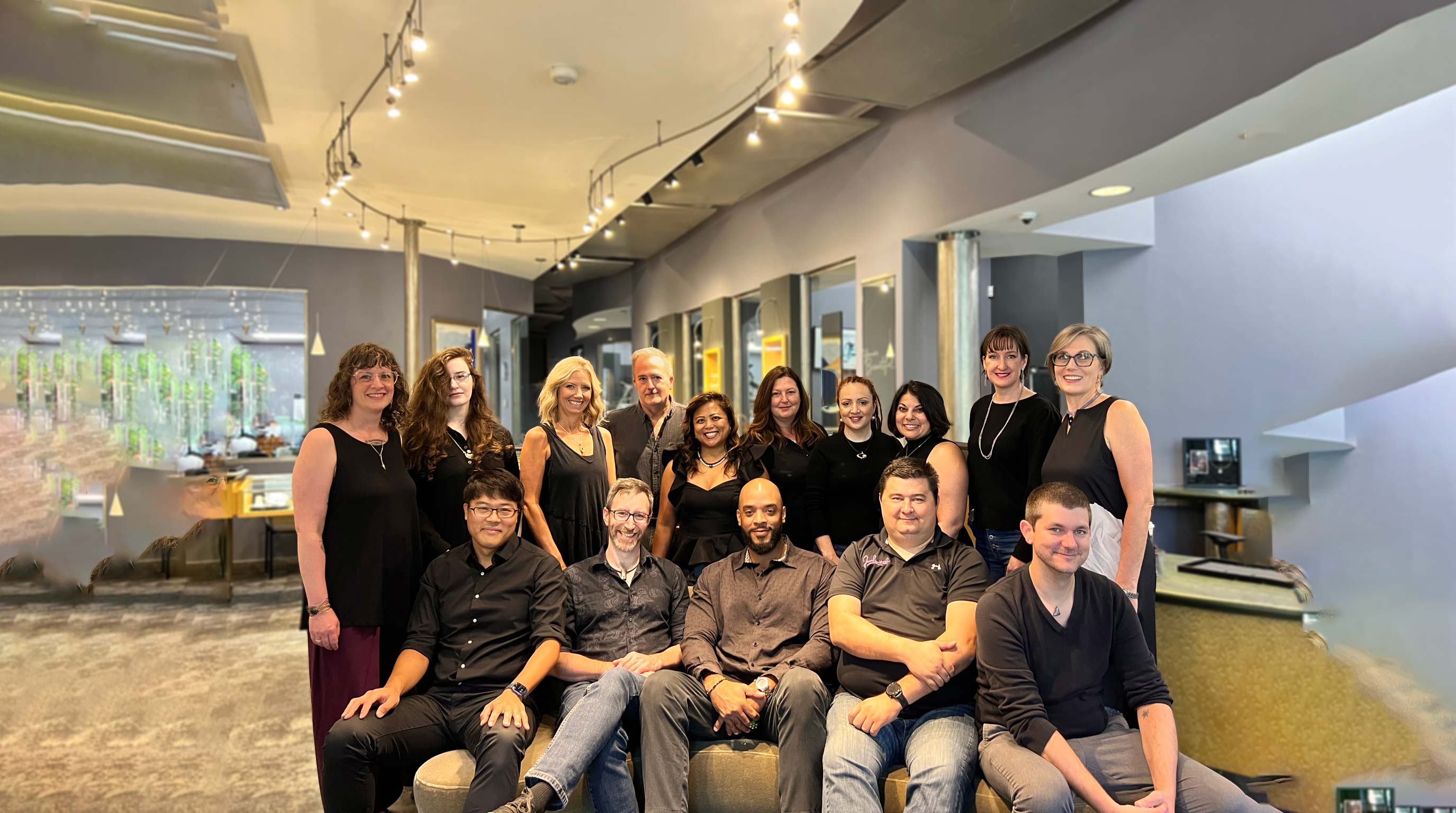 Welcome
to a different kind of jewelry store
Innovative Jewelry Created In House
custom jewelry, jewelry makeovers, ready-to-wear jewelry
100%
recycled gold, platinum and silver for all jewelry created by Jewelsmith
We're proud to be dedicated to serving our incredible community and helping to ensure a sustainable future for all.
As a company, we are actively involved in positively impacting our local community—and we invite you to join us! Causes we proudly support.
Ethical Practices
Need some gift inspiration?
Take our quiz to get ideas for the perfect gift for your special someone!
Gift Idea Quiz
Jewelry Makeovers
Before/After
Transform your old diamonds, gemstones and gold into new jewelry that you will love to wear!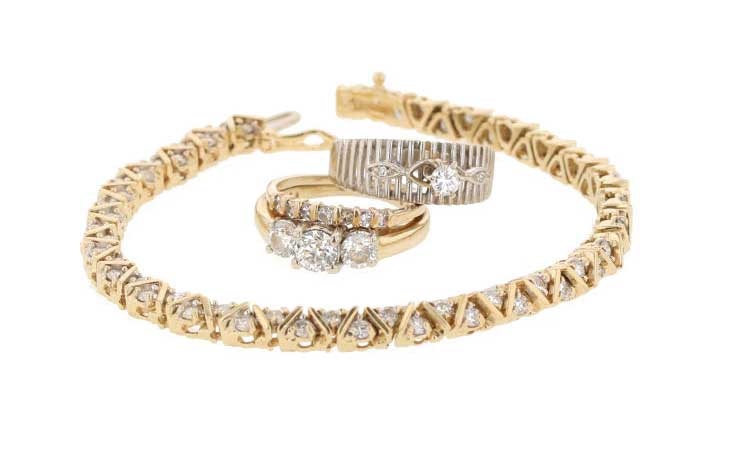 Before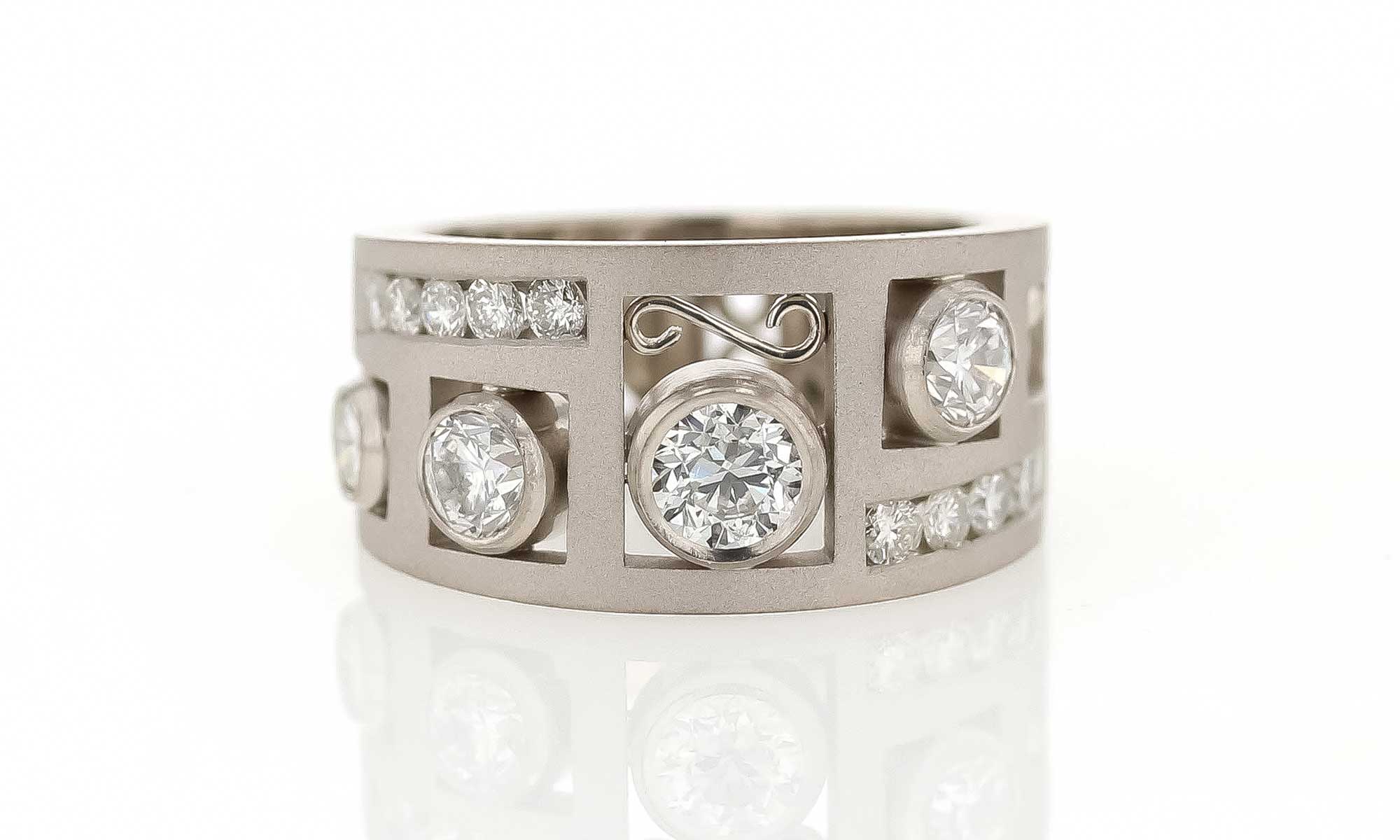 After
I am so happy with my choice to go to jewelsmith to reimagine my engagement ring. Mary was so fun to collaborate with on the design and got the vision I had. But more importantly she and the team brought that to reality even better than I imagined. Customer service was outstanding. Highly recommend!
I LOVE Jewelsmith!!! I got to get the ring of my dreams created by Tiffany and crafted by Phil!!!! The whole designing process with Tiffany was so fun and collaborative! She truly read my mind and created my perfect ring!
I felt super supported in learning about the process of turning a few pieces of jewelry from my childhood into something I wanted as an adult. Everyone was friendly, professional and knowledgeable.
Tiffany listened to my vision for my ring and helped me design a ring that I am absolutely thrilled to wear!! It was important for me to preserve the diamond from my original engagement ring as the central portion while also adding new elements. This ring does all of those things and makes me smile each time I look at it! Highly recommend and will return to Jewelsmith for all future needs!!
This is the third time I've worked with Jewelsmith on a custom ring. I couldn't be more pleased with my experience and the final products. I've had old gems set in more modern styles and this time I came in with idea stretched on napkin. My new "napkin" ring is gorgeous! If you want a unique piece of jewelry, this is the place. You know you deserve it. Treat yourself.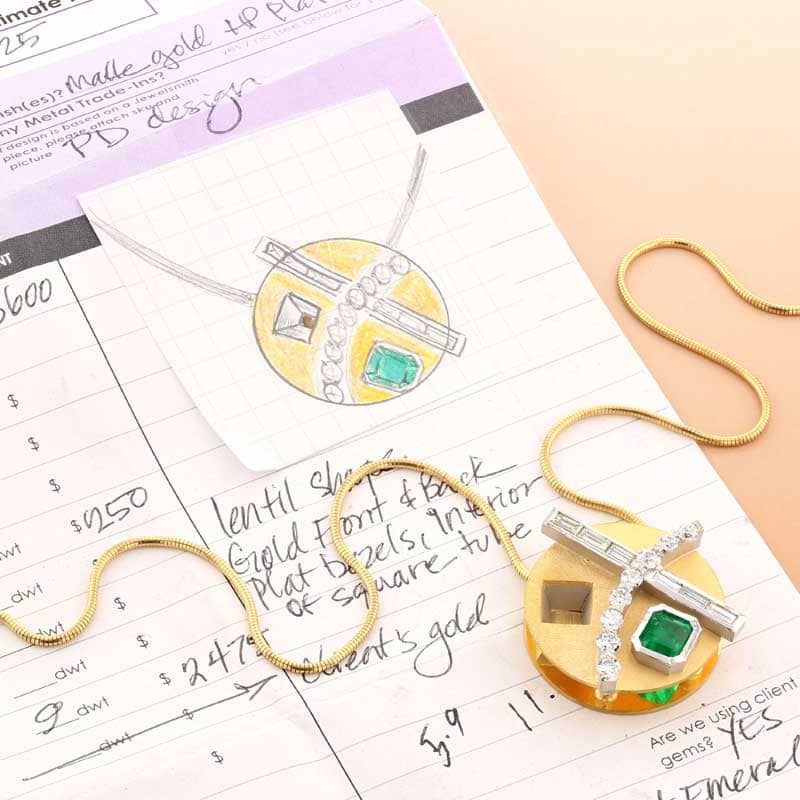 Custom Jewelry
Express yourself with meaningful custom-made jewelry. Your story is like no other. Creating is an experience in and of itself. Let's hear your story and interpret it into wearable jewelry art.
Turn your old gold jewelry into any karat or color of gold! With "same molecule" refining, you get back the same 24K gold that was in your sentimental jewelry.
Contact a Designer
Jewelry Makeovers
Find inspiration for your next jewelry transformation in our before and after gallery.
Redesign ~ Repurpose ~ Recycle
Before and After Gallery
Our Process
See how our goldsmiths handcraft jewelry in our Durham, NC workshop. Our team of goldsmiths, designers and gemologists create ready-to-wear, custom made jewelry. Redesign, repurpose, reset unworn gemstones and jewelry into new, creative, personalized jewelry that you will love to wear!
Custom Jewelry Process
FAQ
Our customer support is available Tuesday to Friday: 10am-6pm, Saturday 10am-5pm.
Average answer time: less than 24h
Contact Us
What services do you offer?

We provide in house custom jewelry services, custom jewelry makeovers, expert jewelry repairs and jewelry appraisals by certified gemologist appraisers.

We do not work on watches.
What are your turnaround times for custom jewelry and jewelry repairs?

Sometimes we can accomodate shorter deadlines.
Currently it takes around 6-8 weeks to complete a custom jewelry project.
Jewelry repairs take about 2-3 weeks.
Do I need an appointment?

Yes. We are open by appointment only. This allows us to focus our full attention on each client's needs. We will accommodate walk-ins when we can
Can I have a virtual consultation?

Yes! We have virtual appointments available for personalized custom jewelry consultations and virtual jewelry styling.
How long will it take to get my online orders?

Orders placed before 12:00 pm EST Tuesday - Friday will be shipped on the day you purchase. Orders placed after 12:00 pm EST, or on non-business days (Saturday, Sunday, Monday and holidays), will be shipped on the next business day.
Free 2nd day shipping is standard with all orders
In store pickup usually available same day
Do you offer free returns for online orders?

Yes! You will receive a full refund to the original form of payment or store credit for items returned in their original, unworn condition within 15 days of receipt of delivery.
Exceptions include items sold at a discount, and others.
Purchases made in our physical location can only be exchanged/store credit.
Are your products ethically sourced?

We create our ready-to-wear and custom jewelry with 100% recycled gold.
Our gemstones suppliers adhere to the highest standards of ethical sourcing.
No. We do not do any work on watches, including batteries.
Our customer support is available Tuesday to Friday: 10am-6pm, Saturday 10am-5pm.
Average answer time: less than 24h
Contact Us
Contact Us
How can we help?
We provide a welcoming, inclusive, accessible and safe environment for all