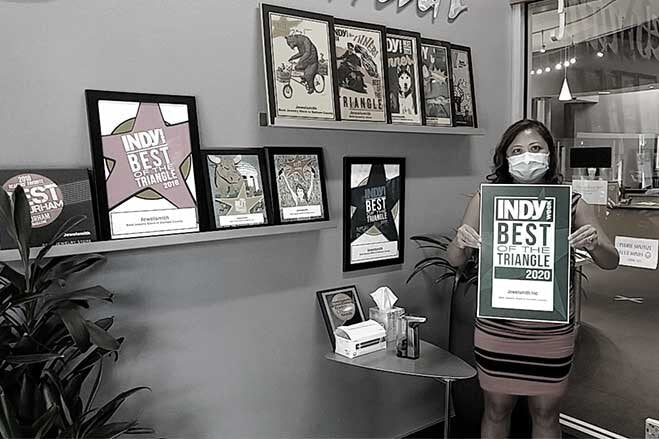 Our Mission
is to create durable, high quality handcrafted jewelry and to create a fun and personalized experience for each client. Since 1976 we have provided above-and-beyond service to our clients and the jewelry we have made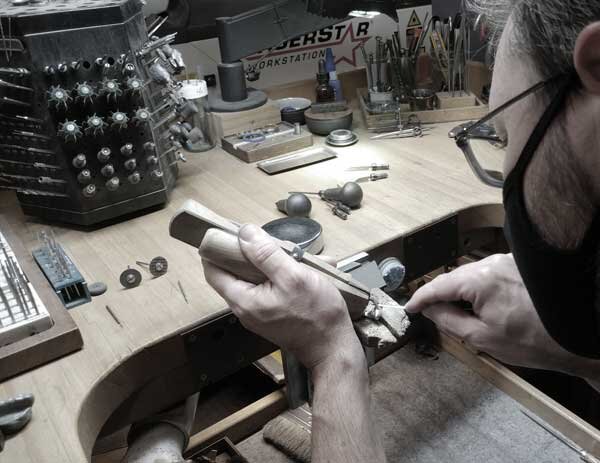 Warranty
We take pride in our work and guarantee its quality.
We will repair or replace any piece of jewelry created by us at no charge if your jewelry breaks due to a manufacturing defect or error in our workmanship.
If your jewelry becomes worn, is damaged by neglect or an accident, we are happy to assist you in the repair or replacement of your piece and fees will apply.
Care and Maintenance
We offer complimentary cleaning, polishing and inspections of any jewelry, even if not purchased from Jewelsmith. We also offer complimentary gemstone tightening on all Jewelsmith jewelry.
We recommend having your jewelry cleaned and the setting(s) inspected by our goldsmiths or an American Gem Society (AGS) accredited jeweler at least twice a year. For more preventative care info.
For rings purchased at Jewelsmith, we offer a complimentary first ring sizing. Contact a designer for details.
Complimentary appraisals on all jewelry valued over $1000 purchased from Jewelsmith.
We suggest personal jewelry insurance for coverage of the unexpected. Our team of gemologists and goldsmiths will assist you with your claim.