Bands as individual as your love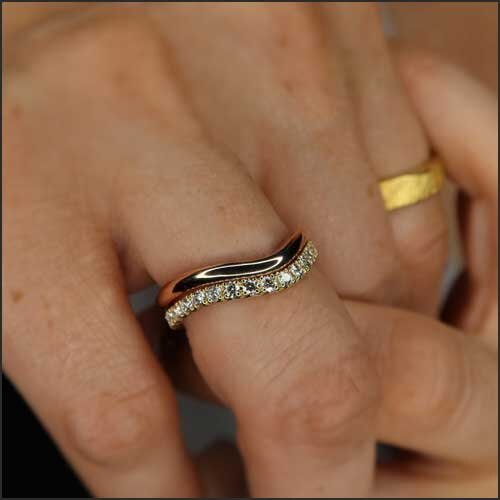 Bands as individual as your love
Handmade:
not mass produced
in the USA
with ethically sourced materials
with built-in quality and durability
Yay! You found us!
Free Styling Consultation
Free Styling Consultation
Our mission is to create innovative jewelry designs one-at-a-time in our Durham, NC shop. Because we are making each design individually, we can focus on quality and craftsmanship.
We believe that shopping for jewelry should be a fun experience. Whether it's from our ever changing ready-to-wear collection, reimaginging your old jewelry, or custom from scratch, our team will help guide you to the perfect band for you or your loved one.
We hold ourselves and our suppliers to a high standard of ethics and sustainablility
Book your in-person appointment now
Contact Us
We'd love to hear from you
What people are saying
Google Review
Tiffany was exceptional in
the service she provided to create rings for us reflecting our lifetime
commitment. She took great care and showed remarkable patience in helping us
decide what best reflected our values for our special day. We could not have
asked for better care and service. We will definitely be back!
Google Review
The customer service,
attention to detail, fine craftsmanship, and creativity at Jewelsmith make it a
unique gem of Durham!

I had my engagement ring designed here
(gorgeous!), a custom band made, and have had jewelry appraised here a number
of times. In all encounters, the staff was outstanding- always going the extra
mile. I wouldn't go anywhere else, they are amazing.
Google Review
Our experience here
working with Tracy for our engagement & wedding bands was the best! Do
yourself a favor - skip the big box stores and come to Jewelsmith. They are
approachable experts on design & materials and sincerely care about your
satisfaction!