Gift Giving Made Easy:
Curated Gift Ideas
Unlock the art of gift giving: Discover unique and thoughtful presents.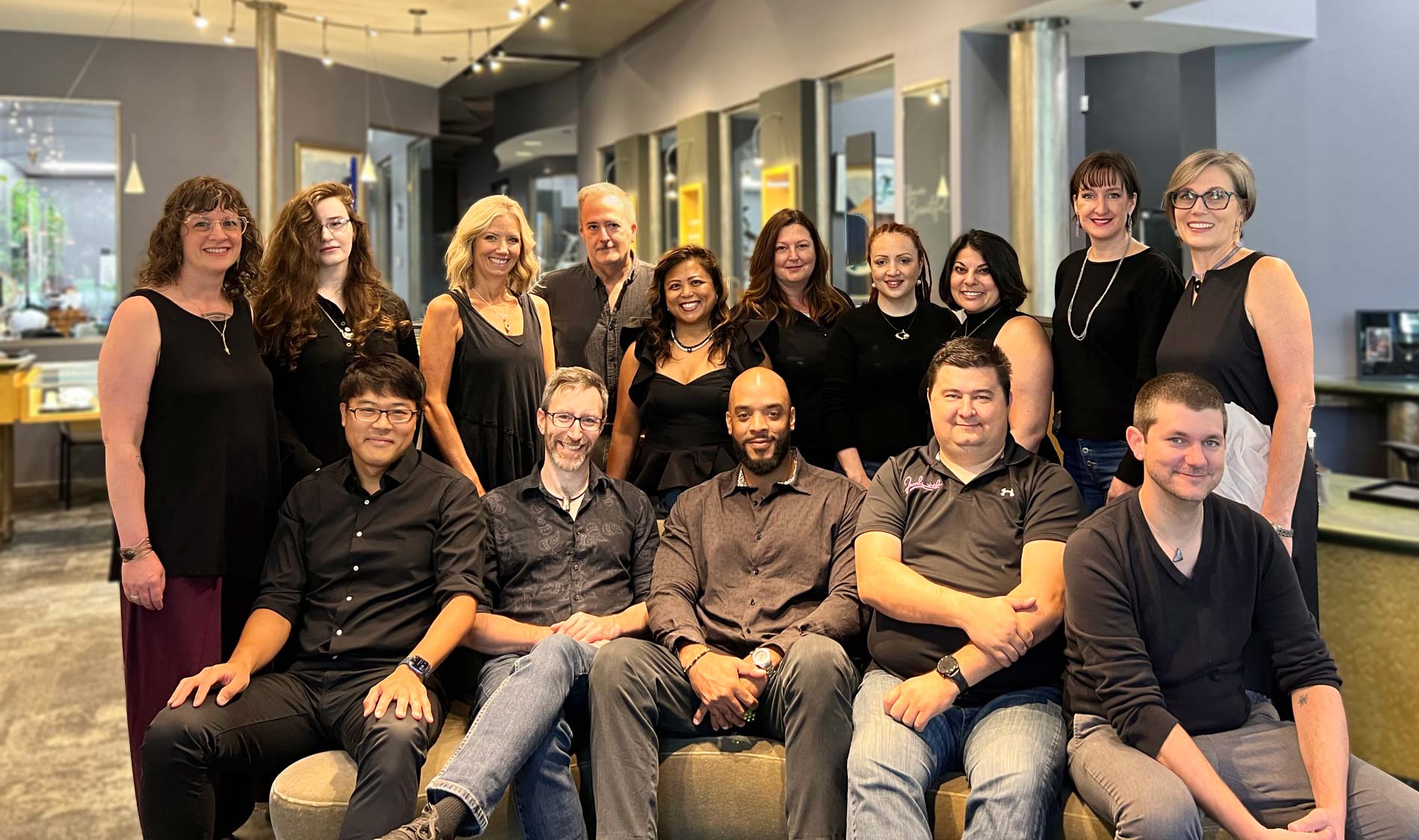 Want a closer look or more info?
Schedule your complimentary appointment with our professional and knowledgeable staff.
Book Appointment
Contact Us
How can we help?
Continue Shopping
We create jewelry in-house with recycled gold, silver, platinum and ethically sourced diamonds and gemstones.
View all
We've bought jewelry of all kinds (everything from wedding bands to bracelets to gifts to special occasion pieces) at Jewelsmith literally for decades. They have a wide range of pieces and prices, and specialize in the intersection of elegant and creative. They have an excellent selection but also are able to work with you on designing and creating unique pieces. And always friendly, helpful, service. Our go-to jeweler in Durham.
I am fortunate to have Jewelsmith in town. On my out of town and out of country travel, I have seen many fine original bracelets, pendants, earrings and rings, but only rarely make purchases. My hesitation lies in large part to the wonderful collection of unique jewelry, all hand crafted, right here in Durham. Jewelsmith's existing pieces are unparalleled, making finding the perfect gift easy...
Hello JewelSmith, I have just witnessed the BEST experience with having a special gift customization with your business. Mary was wonderful and pleasant in helping me and keeping me informed about the gift process. Thanks Jewelsmith/Mary