Engagement Rings-Made with Love, for Your Love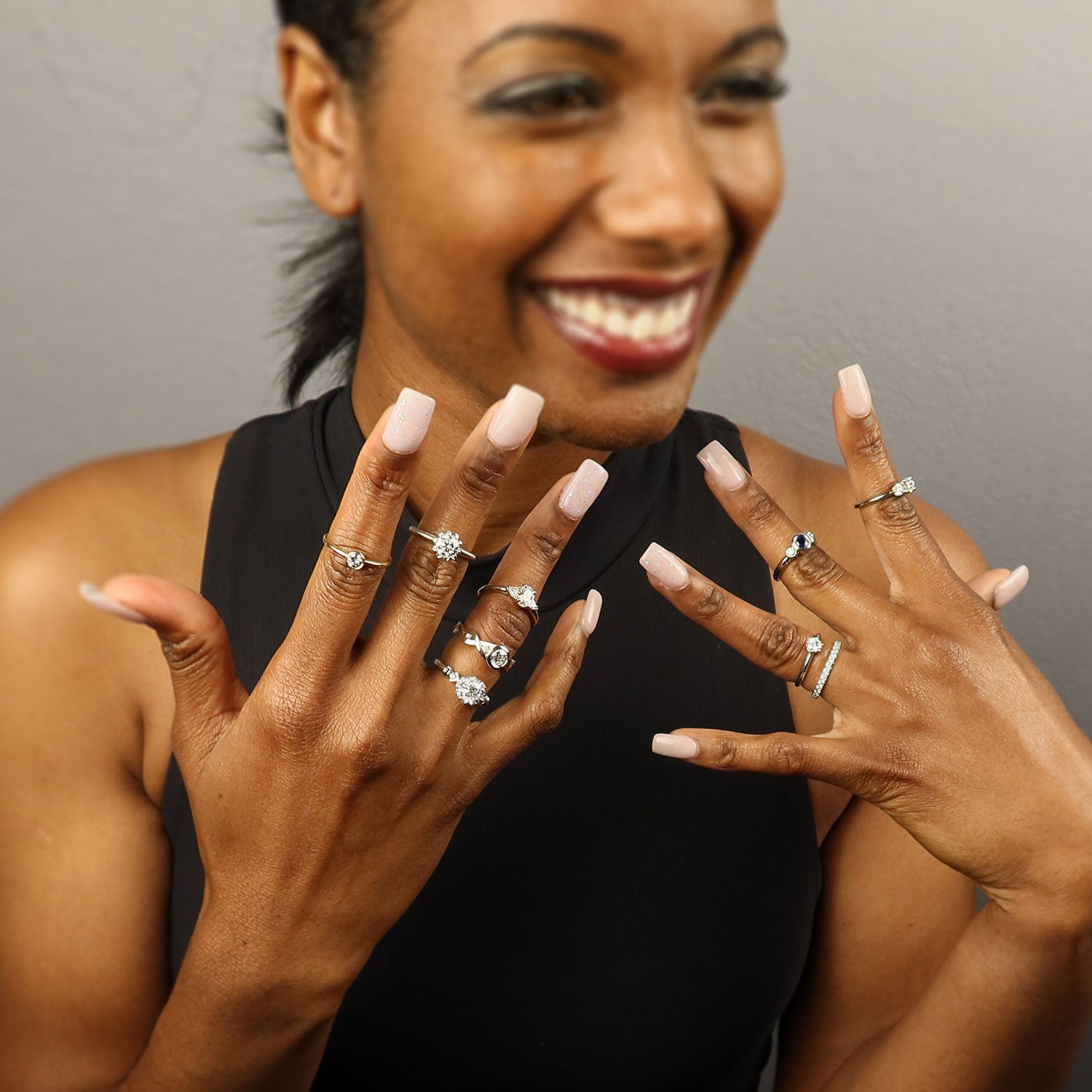 Want an engagement ring that's made:
by hand
not mass produced
in the USA
with ethically sourced materials
with built-in quality and durability
Yay! You found us!
Shop Engagement Rings
Contact Us
How can we help?
What people are saying
Google Review
What a gem of a jewelry
store! The pieces are originals made on site with excellent quality and design. You should go just to look around at all the pretty things. They are so nice and welcoming and were happy to show me around. Not to mention the business is owned and run by women, it's just too awesome !! I went to only look and I left with some pearls on an amazing sale that are so pretty.
Google Review
Our experience here working with Tracy for our engagement & wedding bands was the best! Do yourself a favor - skip the big box stores and come to Jewelsmith. They are approachable experts on design & materials and sincerely care about your satisfaction!
Google Review
Very friendly and great service at Jewelsmith. The whole team is very pleasant and Mary is awesome to work with. They listen to what you want and need with your jewelry. Thanks so much.
Google Review
The customer service, attention to detail, fine craftsmanship, and creativity at Jewelsmith make it a unique gem of Durham!

I had my engagement ring designed here (gorgeous!), a custom band made, and have had jewelry appraised here a number of times. In all encounters, the staff was outstanding- always going the extra mile. I wouldn't go anywhere else, they are amazing.
Google Review
I adore Jewelsmith. I've worked with Mary and Tracy and they are both kind, wonderful people. I'm very selective (read: picky beyond extreme), and they hear what I say and ask the right questions, and I love everything they've helped me find. If you want a one of a kind jewelry experience with the best of the best people and absolutely no pressure sales, this is the place to go.
Google Review
My (now) fiancé and I had
a wonderful experience at Jewelsmith. We worked with Mary who was patient and exceptionally helpful throughout the process. The Jewelsmith staff are knowledgeable and we would highly recommend working with them!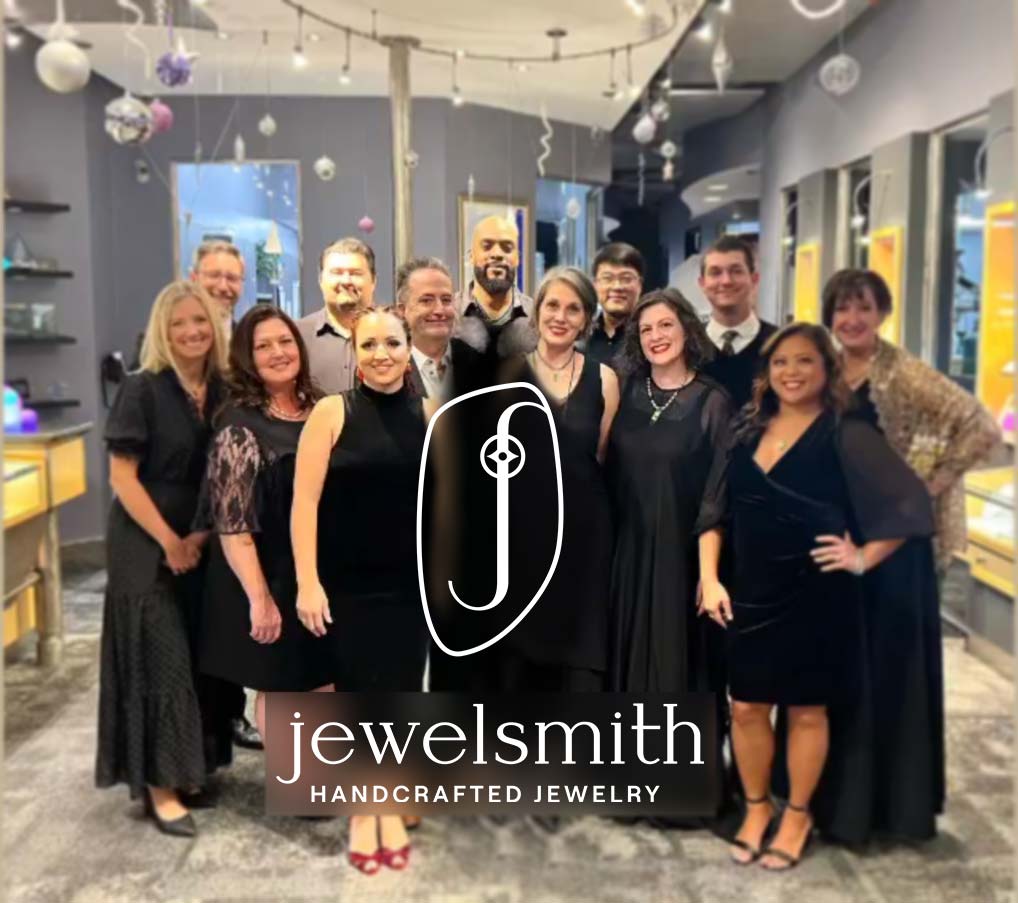 Our Team
Our Mission
Is to create innovative jewelry designs one-at-a-time in our Durham, NC shop. Because we are making each design individually, we can focus on quality and craftsmanship.
We believe that shopping for jewelry should be a fun experience. Whether it's from our ever changing ready-to-wear collection, reimaginging your old jewelry, or custom from scratch, our team will help guide you to the perfect jewelry for you or your loved one.
It is our core belief that supporting organizations that support our community helps to build a better world for everyone.
We hold ourselves and our suppliers to a high standard of ethics and sustainablility