Summer Glow Up - Makeover Event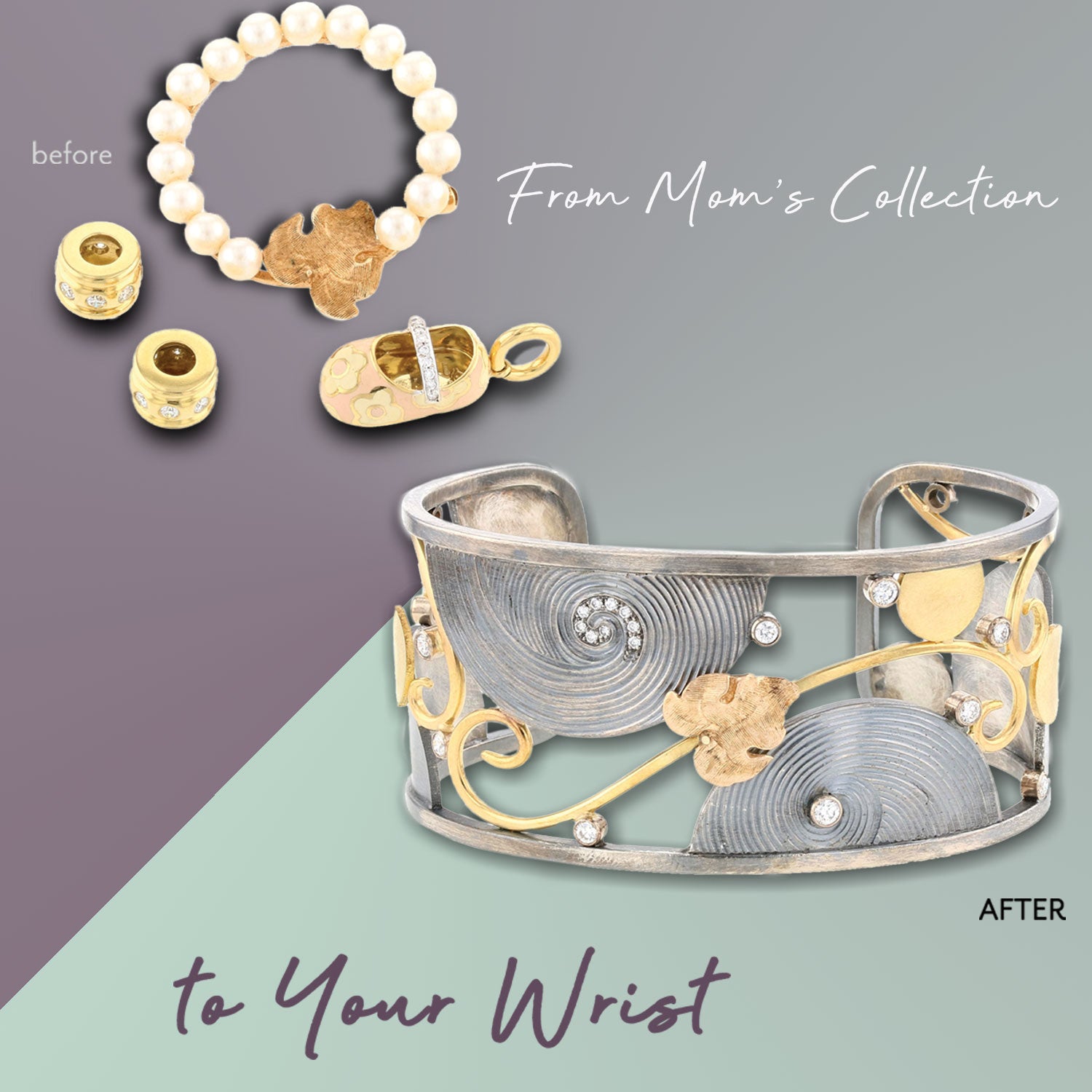 Summer Glow Up
Give Your Jewelry New Life
Transform your unworn jewelry into a meaningful new design that you'll love to wear. Start your FREE design consultation today!
While our event has ended, you can update/upcycle your jewelry any time!
Get Started
Why makeover my jewelry?
Jewelry isn't just about sparkles, it's about memories and feelings. You can express your personal style with a unique design created just for you.
Update jewelry from your past to a style that suits you now.
Reset diamonds or gems from broken jewelry.
Honor your loved ones by creating a wearable symbol of your love, restyling/combining inherited jewelry.
Repurpose an old engagement ring.
Reuse/recycle your own gold.
Rethink jewelry that no longer works with your lifestyle.
Refresh just because you're ready for a new look.
Receive your personalized design consultation at no charge.
SAVE 15% on your new custom created mounting for a limited time only. (Includes parts/metal and labor. Does not include additional gemstones)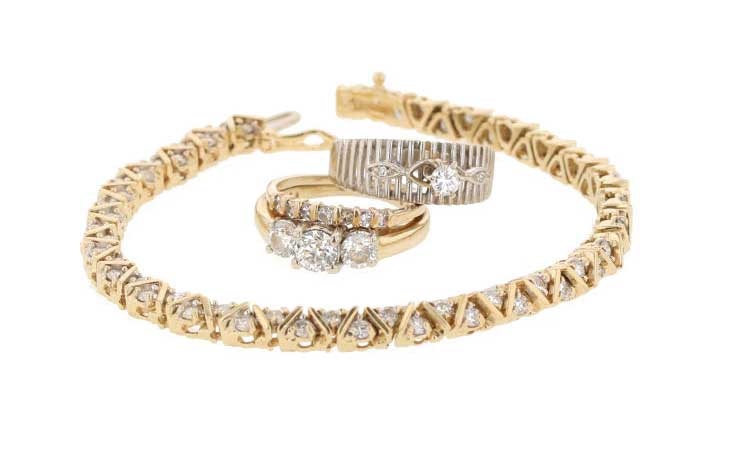 Before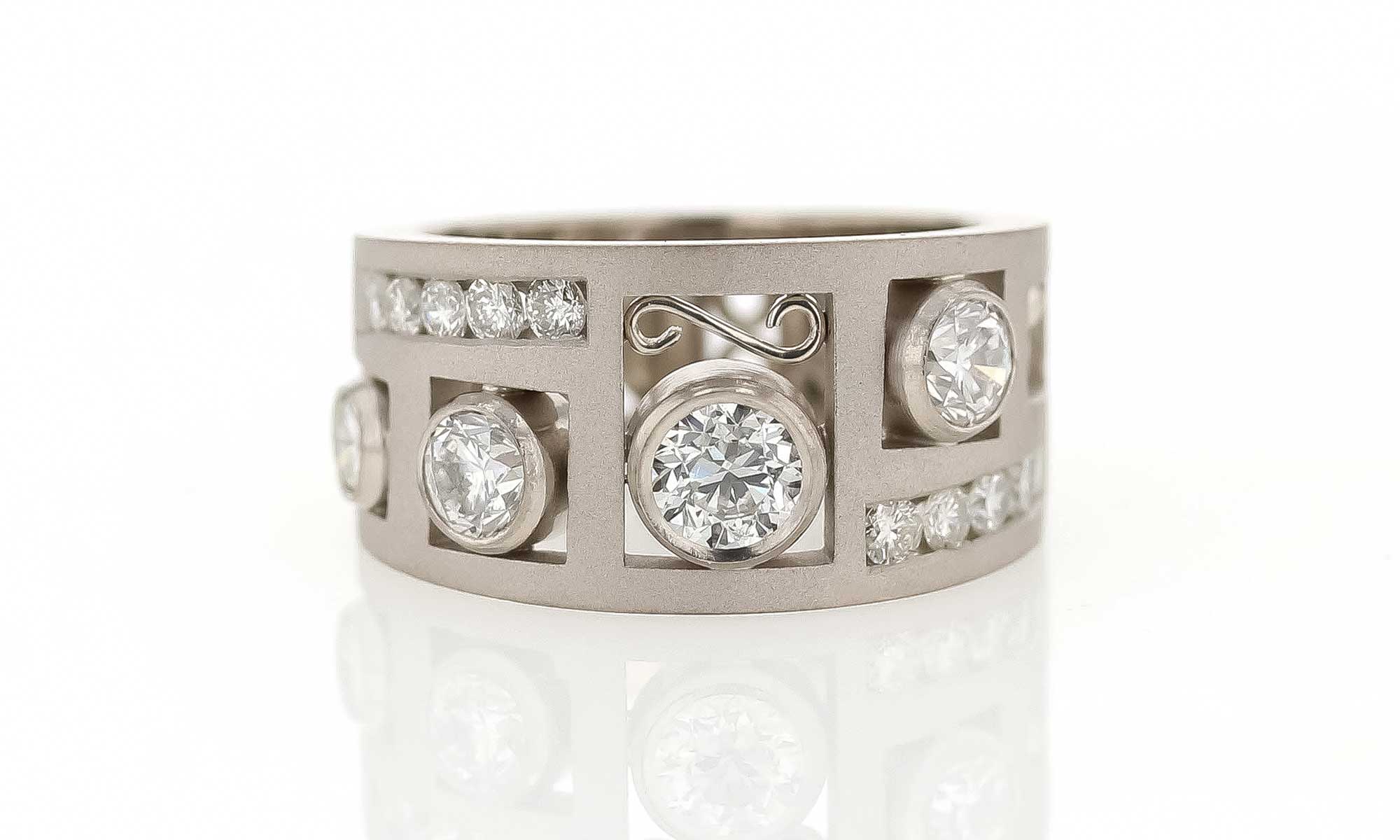 After
I'm so happy we found Jewelsmith! They transformed Mom's ring into a beautiful new set and it is perfect. Thank you Mary and Tracy!
Jewelsmith did an amazing job creating a new stunning piece of Jewelry from dated pieces I already had.They heard what I wanted and produced exactly that! Can't wait to go back!
Tiffany did a fabulous job of reimagining my diamonds and earrings. The two rings are absolutely stunning! So thankful for her creative touch and the Jewelsmith team for the beautiful work!
Tiffany listened to my vision for my ring and helped me design a ring that I am absolutely thrilled to wear!! It was important for me to preserve the diamond from my original engagement ring as the central portion while also adding new elements. This ring does all of those things and makes me smile each time I look at it! Highly recommend and will return to Jewelsmith for all future needs!! Thank you so much Tiffany!!
On a whim, I asked Jewelsmith to create new pieces from family rings that did not match my taste. Working with their team each step of the way, the finished jewelry literally took my breath away. I could not believe that they were the same stones. My vintage jewelry is now being enjoyed instead of sitting in the safety deposit box. THANK YOU to everyone at Jewelsmith for your craftsmanship.
I went to Jewelsmith tohave the diamond from my mother's engagement ring made into a pendant necklace. They made me feel like royalty from the moment I walked in the door. I felt like part of the design team as my piece was being made from scratch! There were no surprises. They helped me understand how to ask for my heart's desire, and the final product is amazing. Fantastic customer service, no upselling. I love the fact that Jewelsmith supports community arts organizations as well. Brava!
Contact us for your
Free Design Consultation