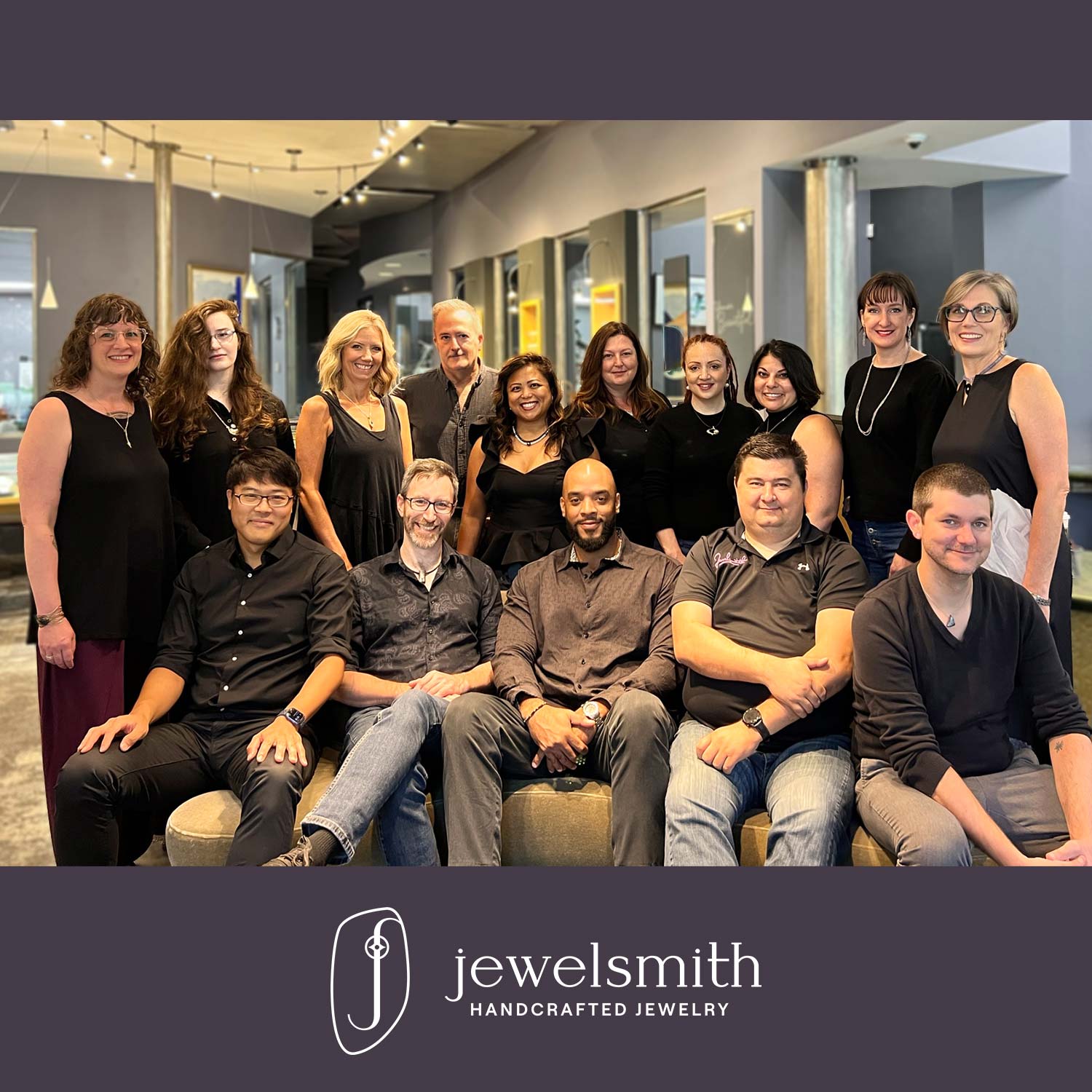 What We Do
Mindfully made jewelry with recycled metals and fairly traded gemstones, created in our small shop in Durham, NC
Creating meaningful, innovative, jewelry art designs that stand the test of time and that are sustainable is always our goal
Handcrafted jewelry has such special sentimental meaning, treasured gifts from loved ones, wearable symbols marking special occasions and milestones - or a treat for you! (you deserve it)
Each piece of jewelry is individually made and not mass produced
Shop What's New
Founded in 1976 by Linda McGill
Jewelsmith is dedicated to
innovative jewelry designing, providing the highest levels of customer service and supporting our community. Jewelsmith is now owned by a group of long-time employees who are committed to carrying Linda's vision forward.
Testimonials
Review
Locally owned. Excellent customer service. Wonderful staff.
Review
I adore Jewelsmith. I've worked with Mary and Tracy and they are both kind, wonderful people. I'm very selective (read: picky beyond extreme), and they hear what I say and ask the right questions, and I love everything they've helped me find. If you want a one of a kind jewelry experience with the best of the best people and absolutely no pressure sales, this is the place to go.
Review
I have been a customer of Jewelsmith for over 20 years, and have always received the incredible service and treatment from everyone there. If you are looking for anything jewelry related (custom, repair, evaluation, window shopping, etc.), you should definitely visit. The staff are all amazing, and incredibly talented. Stop reading this review and just go visit them.